I went downtown to try out the new Olympus OM-D camera. Since there are lots of controls to deal with on a camera, I thought I would start by using the P ( program mode … Olympus calls it Point-&-Shoot mode ). Complicated enough to deal with the other controls, and I wanted to try using the camera from waist-level … as if I wasn't shooting at all. The pictures some degree of post-processing, some shadows were very dark, and of course, horizontals aren't always horizontal if you aren't looking at the viewfinder.
My Intention was to go down to the convention centre for Comic FanFest, to catch the cosplay … how can a guy resist girls in Princess Leia micro-bikinis?. First stop was College and Spadina to buy a 16GB SDHC card. Saw a graffitied wall being painted over, caught some details: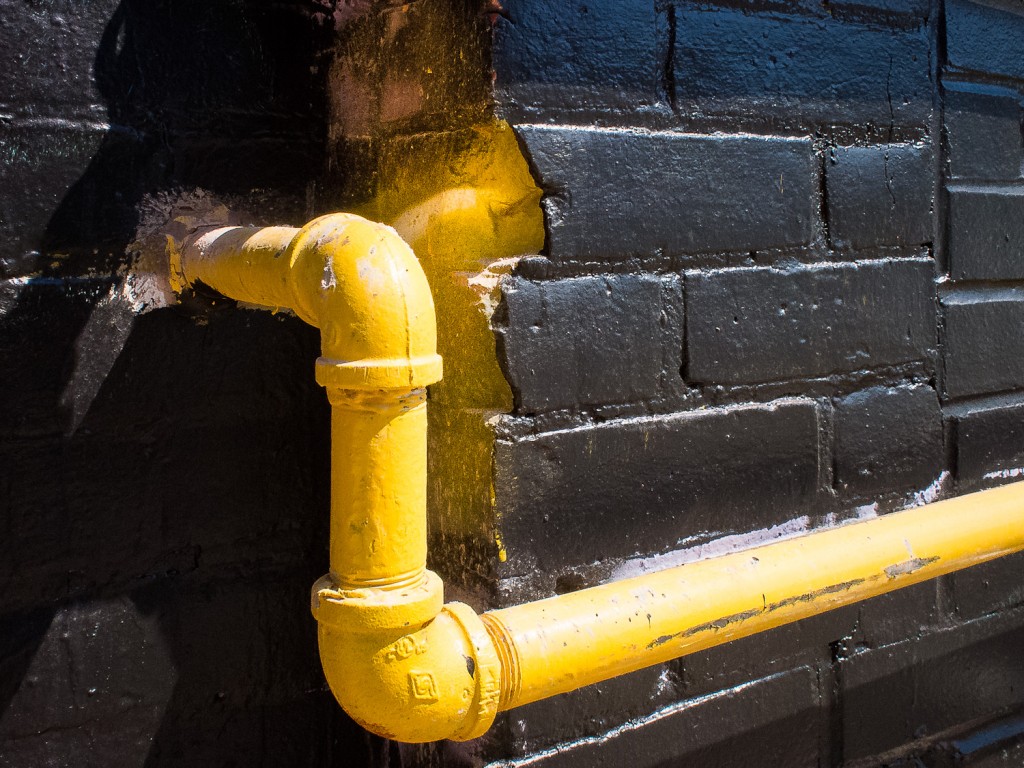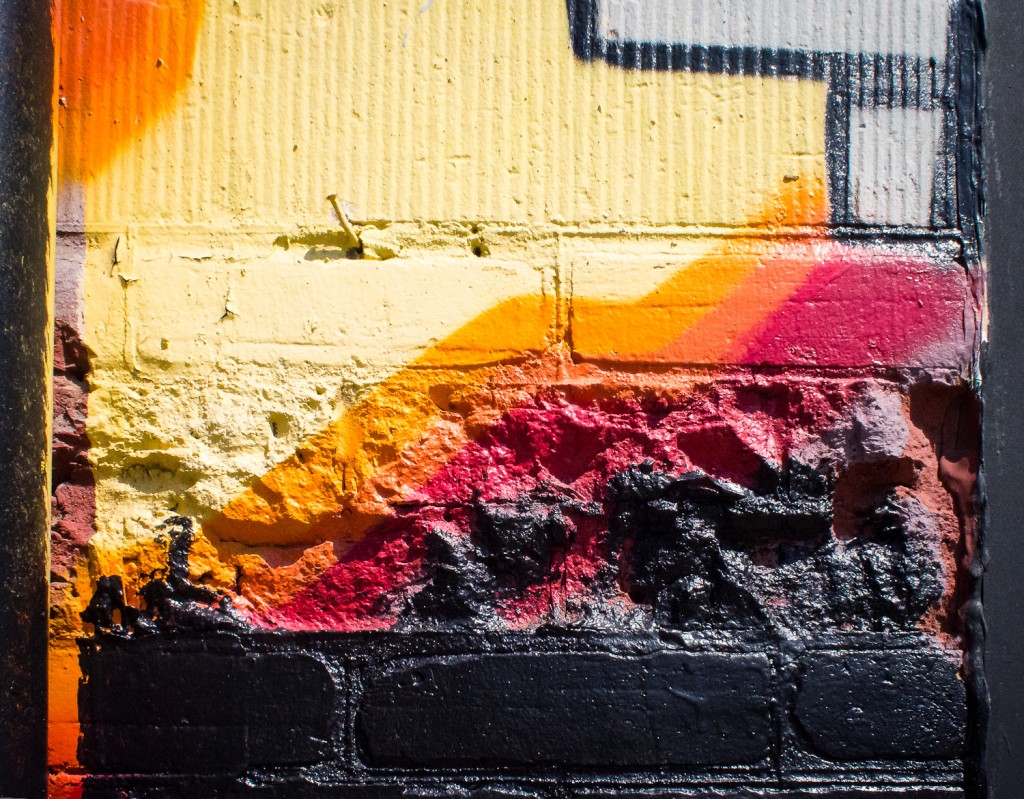 When I got to the event, the humongous line discouraged me from getting a ticket, not to mention the $50 admission, and the sound level from upstairs. But I got a few cos people out on the sidewalk, all the same: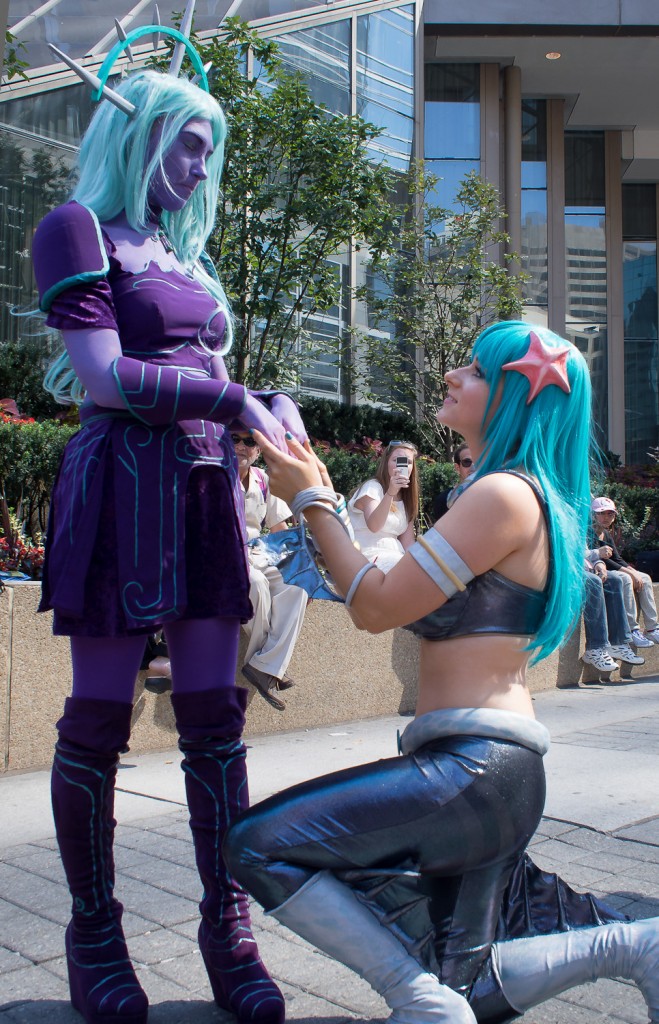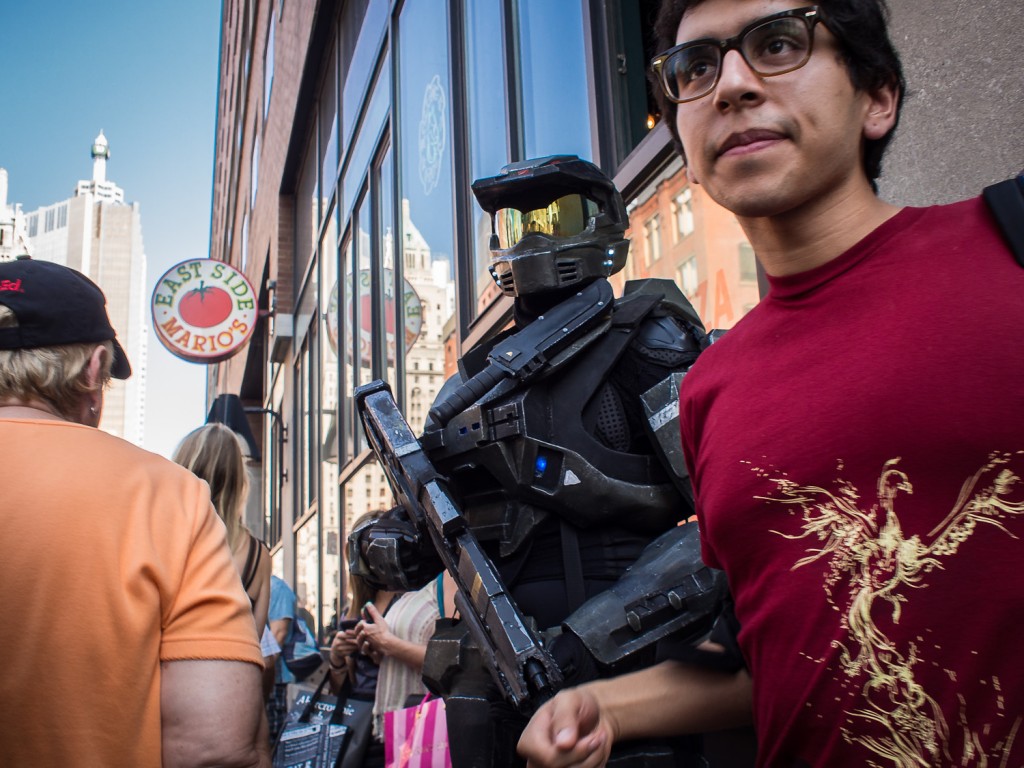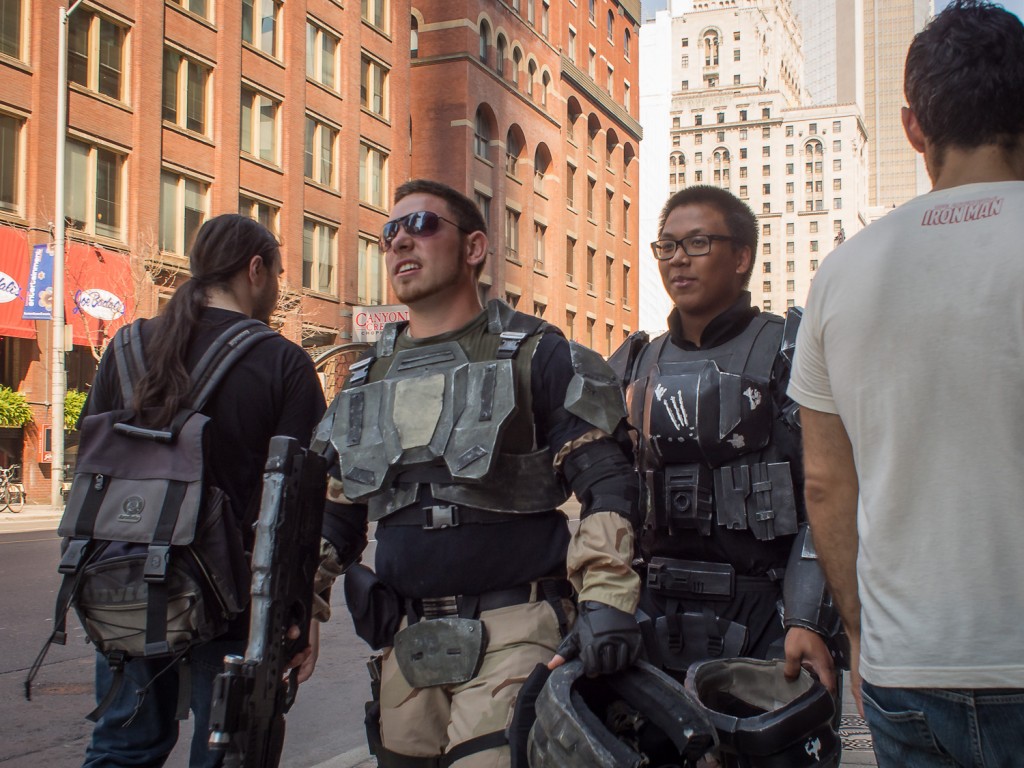 The two soldiers above, in particular, were very dark in the shadows, and the one guy above them had over-exposed sky. But I was able to brighten the shadows without too much noise, and the sky still had colour information.
I headed east to St Lawrence Market, instead, to the BuskerFest, with a much more tolerable admission.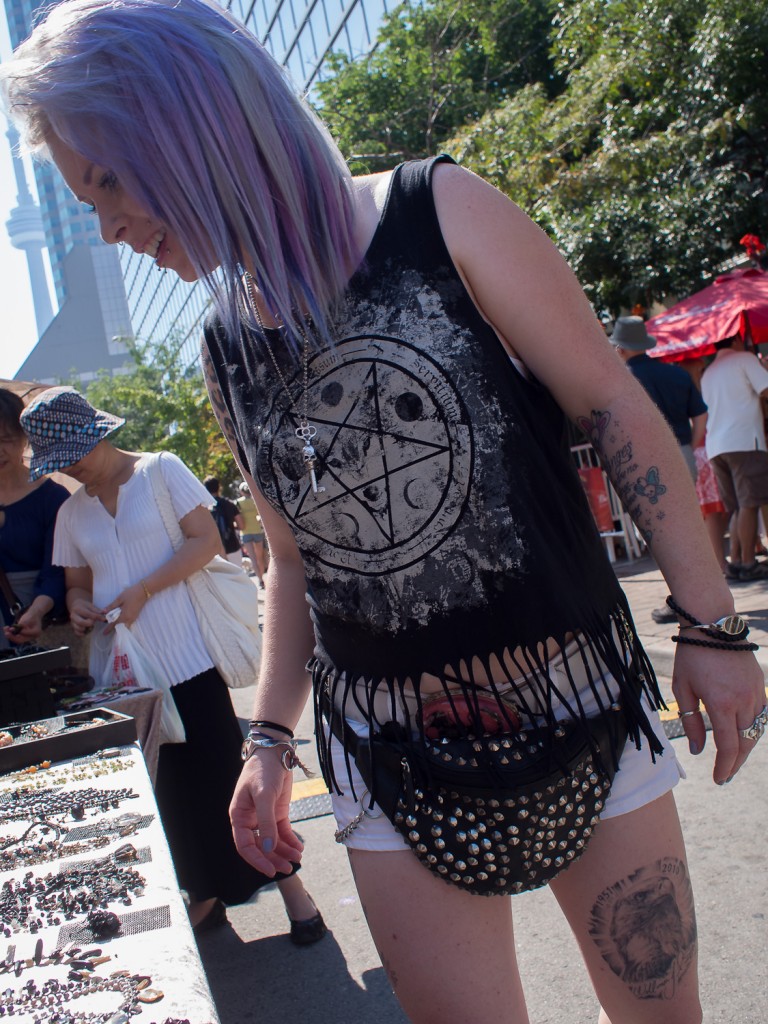 I did find a superhero, guess he didn't know he was supposed to be a mile to the west!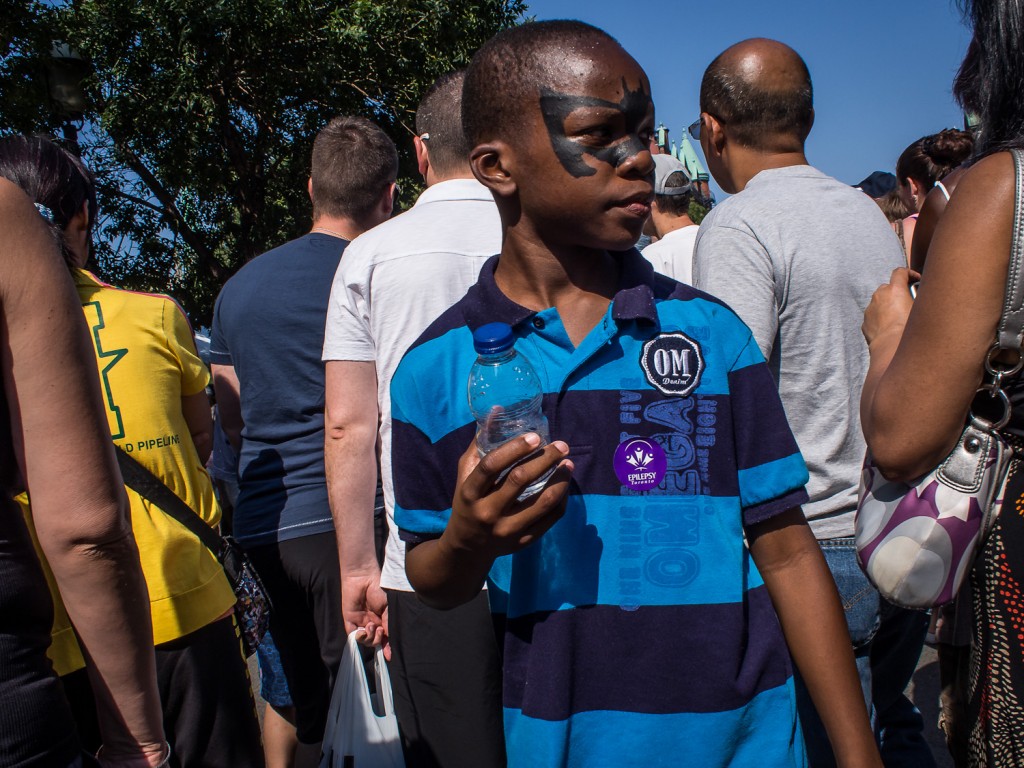 Granny hasn't lost her touch … she was  shaking as well as she used to in 1958!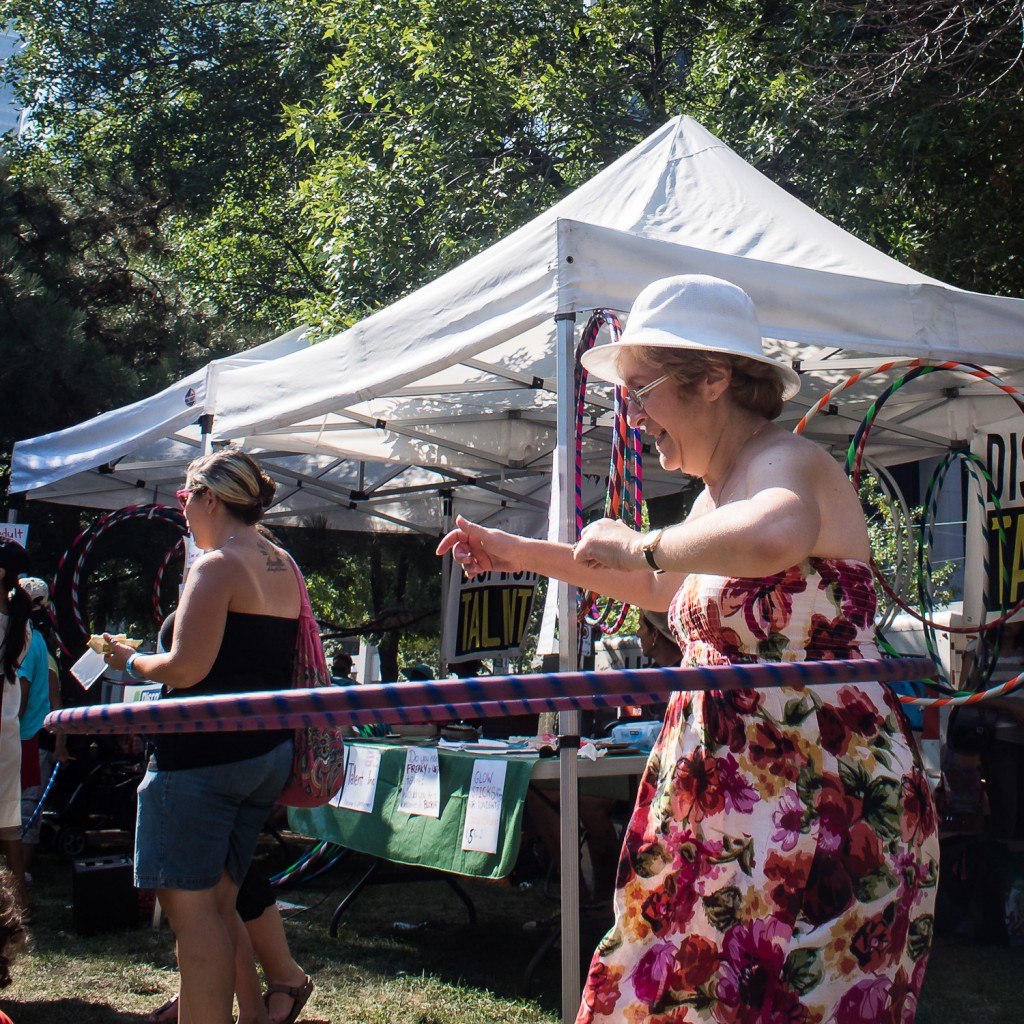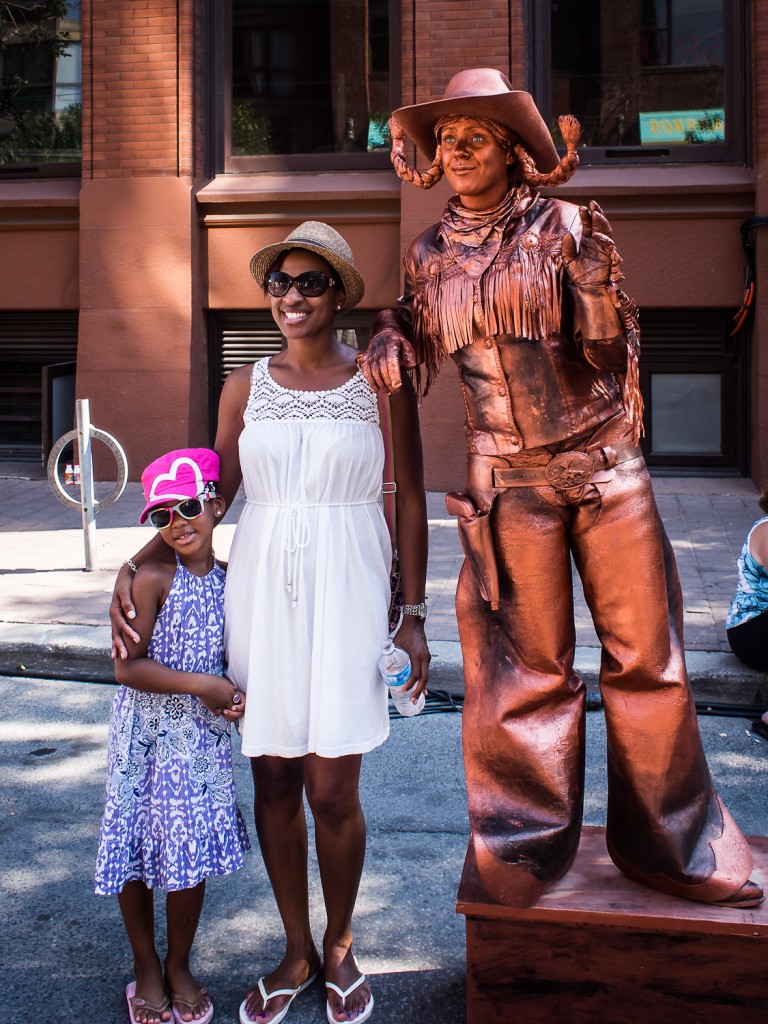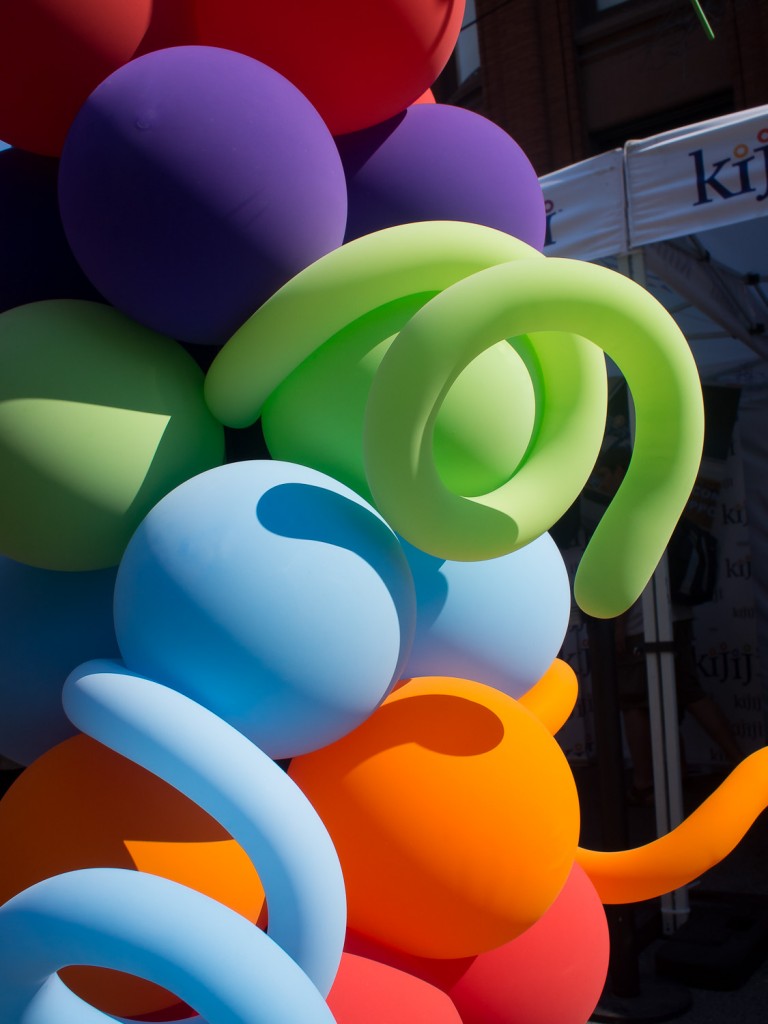 Dropped by my brother Miklos, tried a  portrait … looks pretty good … and the tilting display monitor makes it easy to  shoot overhead or down low: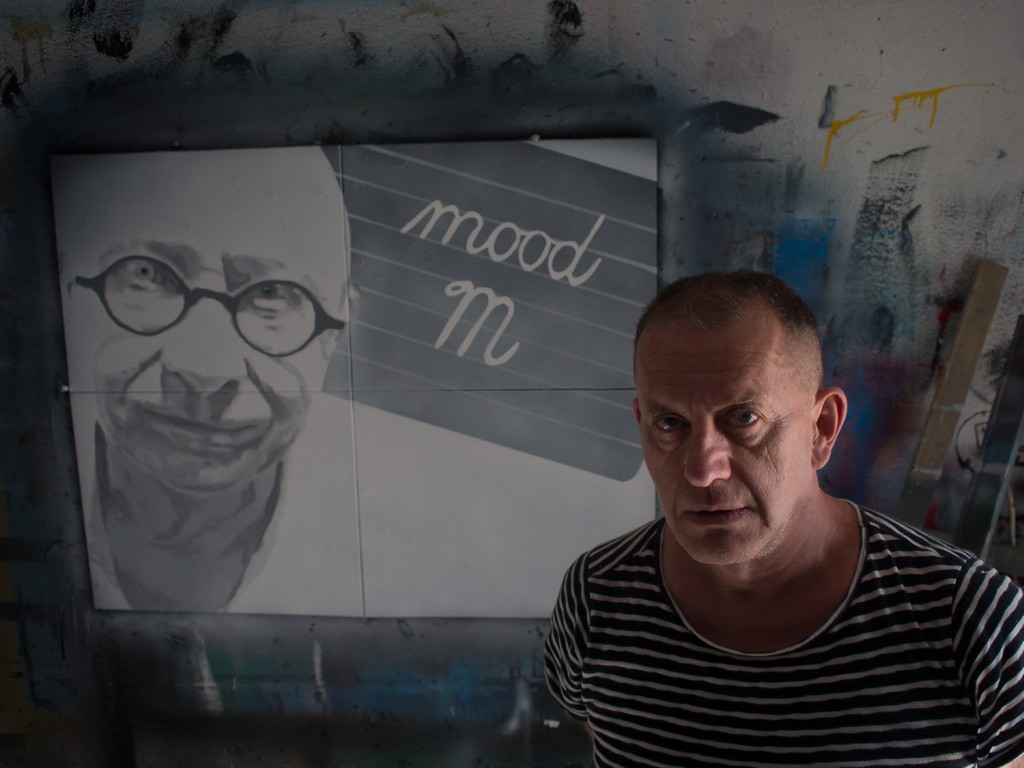 Finally I went to Queen & Gladstone, and got some graffiti details at the railroad tracks. Taken from 4-6 inches away from the wall.